Meet the Digital Advisor
With a Digital Advisor you create a user experience that is so engaging and informative, the prospective student willingly shares the crucial contact information you need.
Transform student recruitment with personalised matches
Every prospect wants to know which of your programmes is right for them. With thought-provoking questions and intelligent matching technology, you'll engage prospective students in a more powerful way than AI bots – and ultimately give them an accurate match to one of your programmes.
Advise and inspire students 24/7
Put it on your website to give personal guidance 24/7. Never miss an opportunity to engage a prospective student who is actively researching you.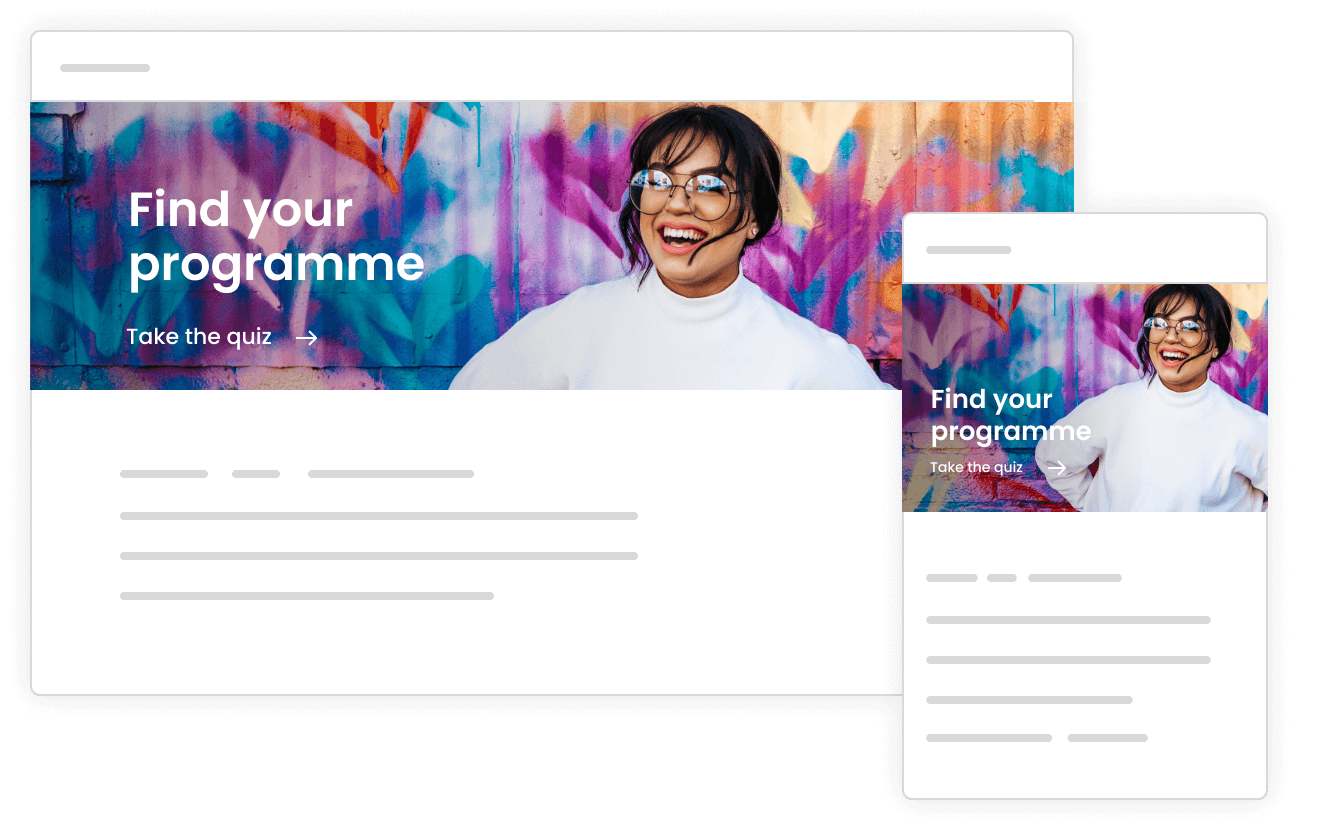 "A success is when a new tool or a new campaign brings qualified leads, and this does that for us"

Emmanuelle Mary, Marketing Specialist
EHL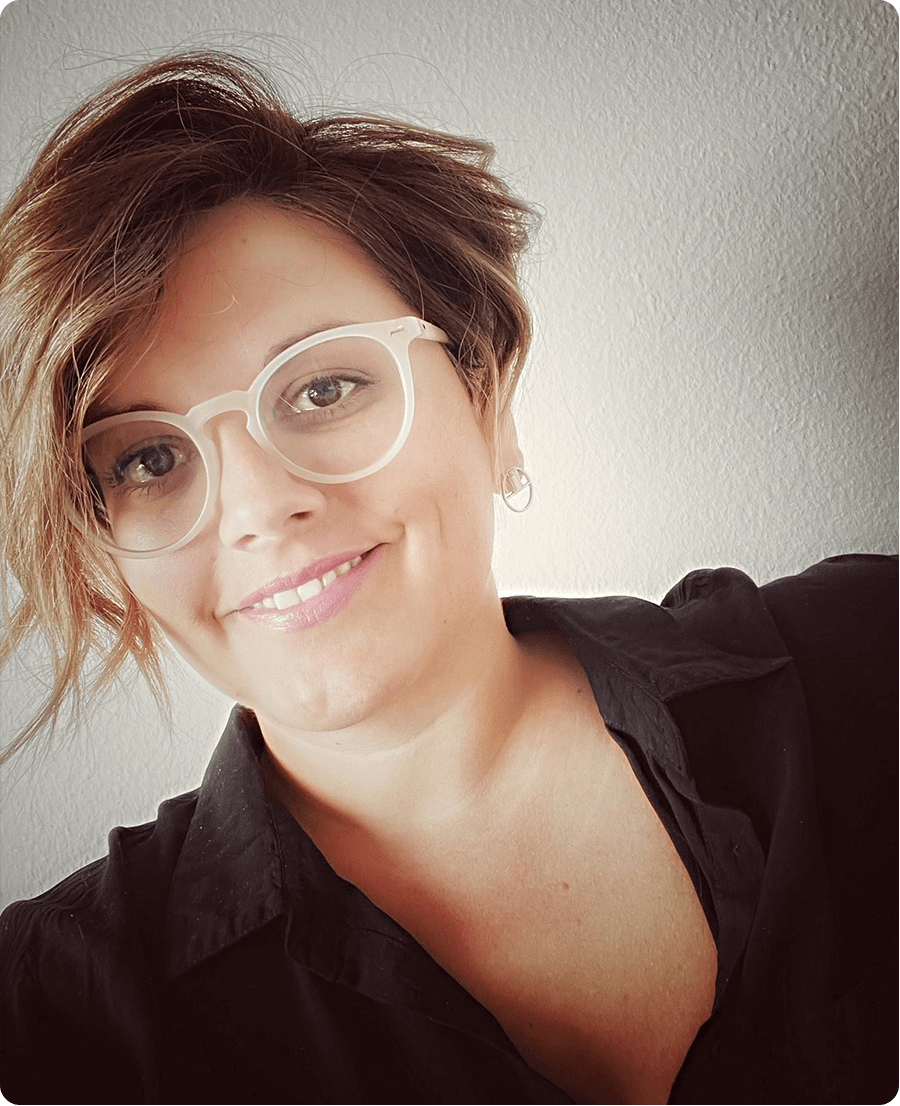 Reach more qualified leads in your next campaign with a Digital Advisor
What's your perfect lead? With a Digital Advisor in your campaigns you'll target those profiles with laser sharp precision. The result? Many more qualified leads who convert at a higher rate for the same marketing budget!

Enjoy a 20% conversion rate traffic to lead, and up to an 80% qualification rate.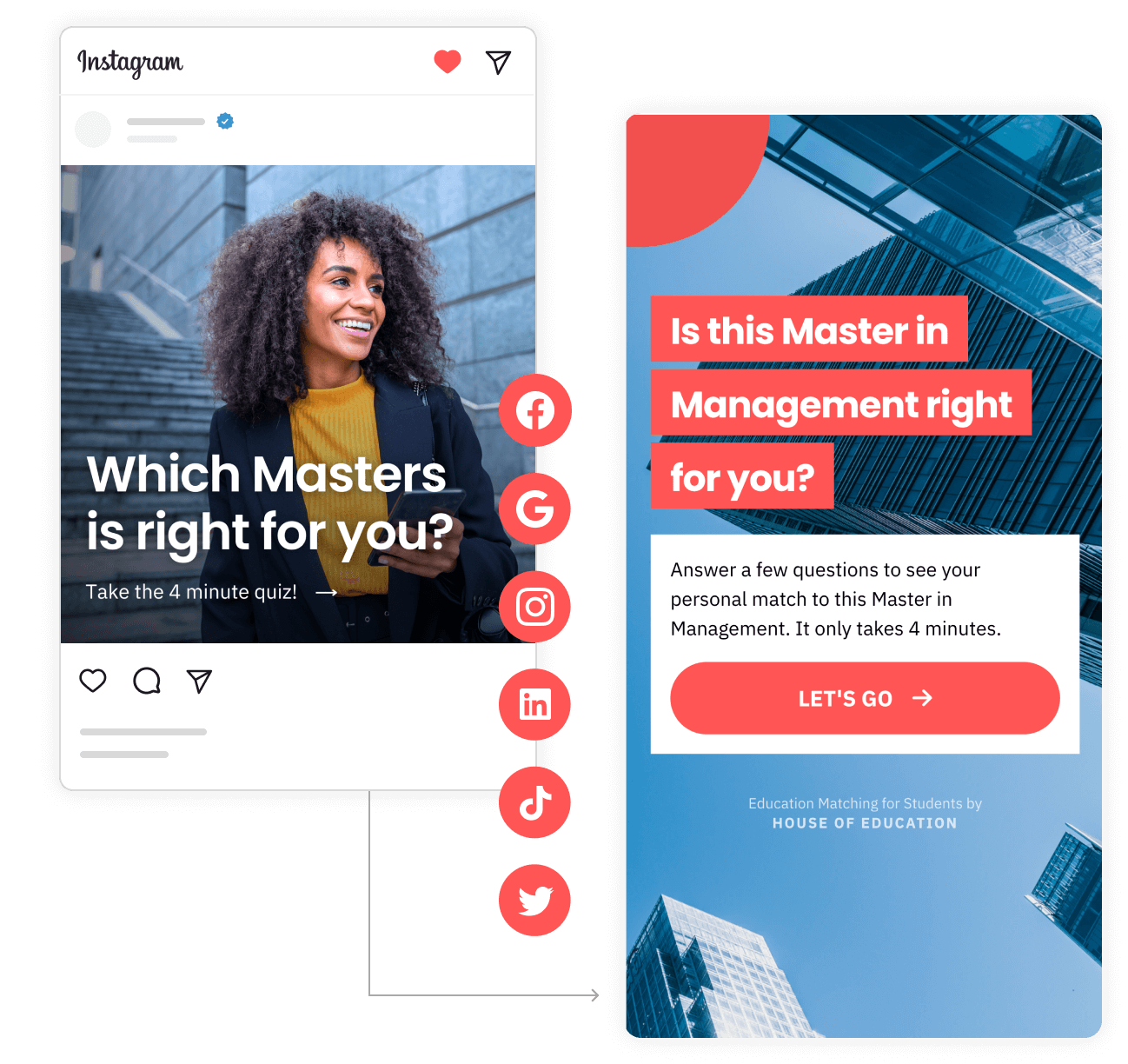 Collect
Capture leads
Students get information and you get data - 7 in 10 prospects hit submit. Collect the most promising leads from your own website - or use in paid media.
Understand
Segment and qualify
With 20+ data points on a lead you will know who is qualified and ready to enrol. Send the right message to the right student at the right time.
Act
Shape your strategy
Put your marketing money where it counts - build on your conversion successes, evaluate channels to find the best leads and target them effectively.
Want to know how it can work for you?
Speak to one of our experts and discover how we can help you achieve your goals.