Lead Solution for Higher Ed
A smarter way to work with student leads.
Student decision-making is complex. Use data to reach and convert more leads to application.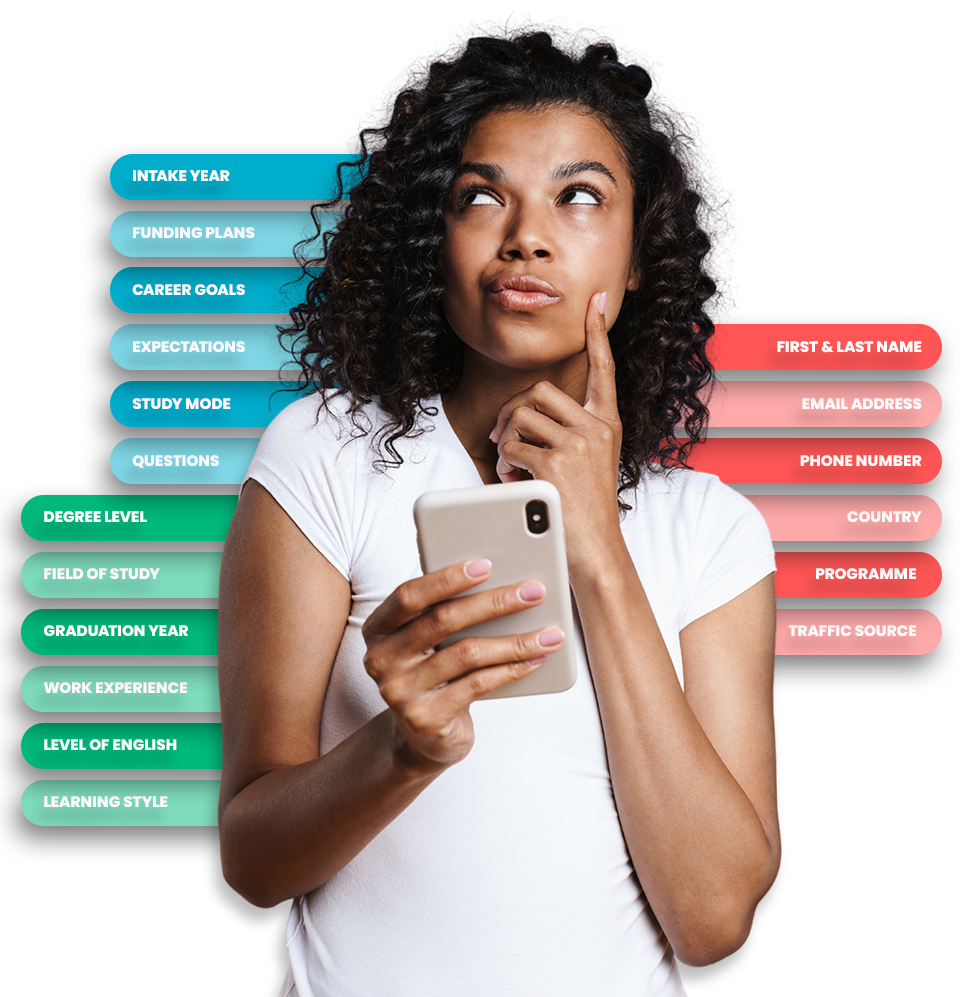 ​Fill your funnel with great leads
Make the most of your website – Prospects who are browsing your website are serious, curious and ready to enroll soon. Capture 3x more leads from your website with our lead capturing tool the Digital Advisor.
Reach high quality prospects – Take your targeting on digital platforms to the next level. Use the data collected in your Digital Advisor to identify and target your ideal student profiles.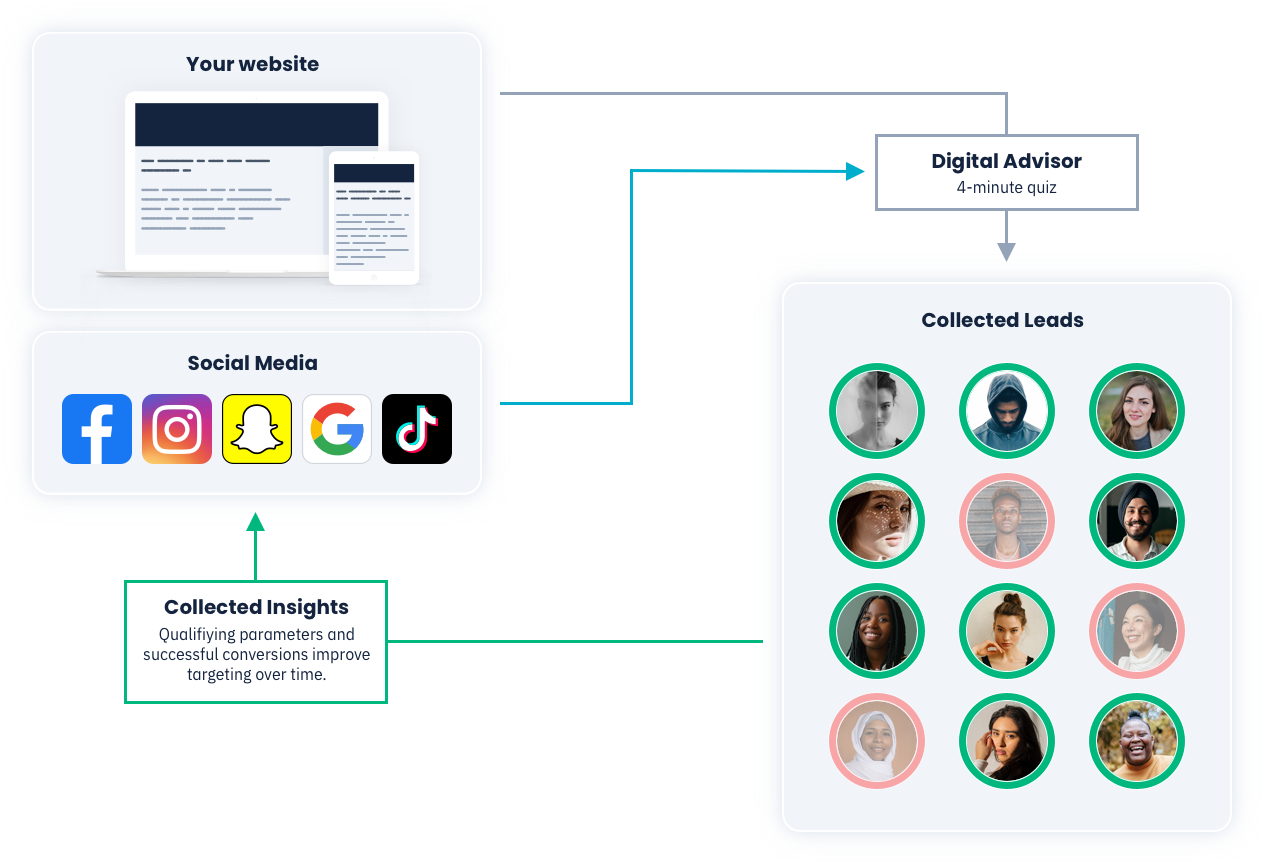 Convert more leads by using data
Focus on your best prospects – With access to 20+ data points you can easily qualify and segment your leads. Create ideal student profiles and understand where to best focus your efforts.
Scale up the personal conversation – Use data collected in your Digital Advisor to craft sophisticated email nurturing flows. By sending tailored messages to each prospect in a timely manner you will enjoy a significant increase in engagement.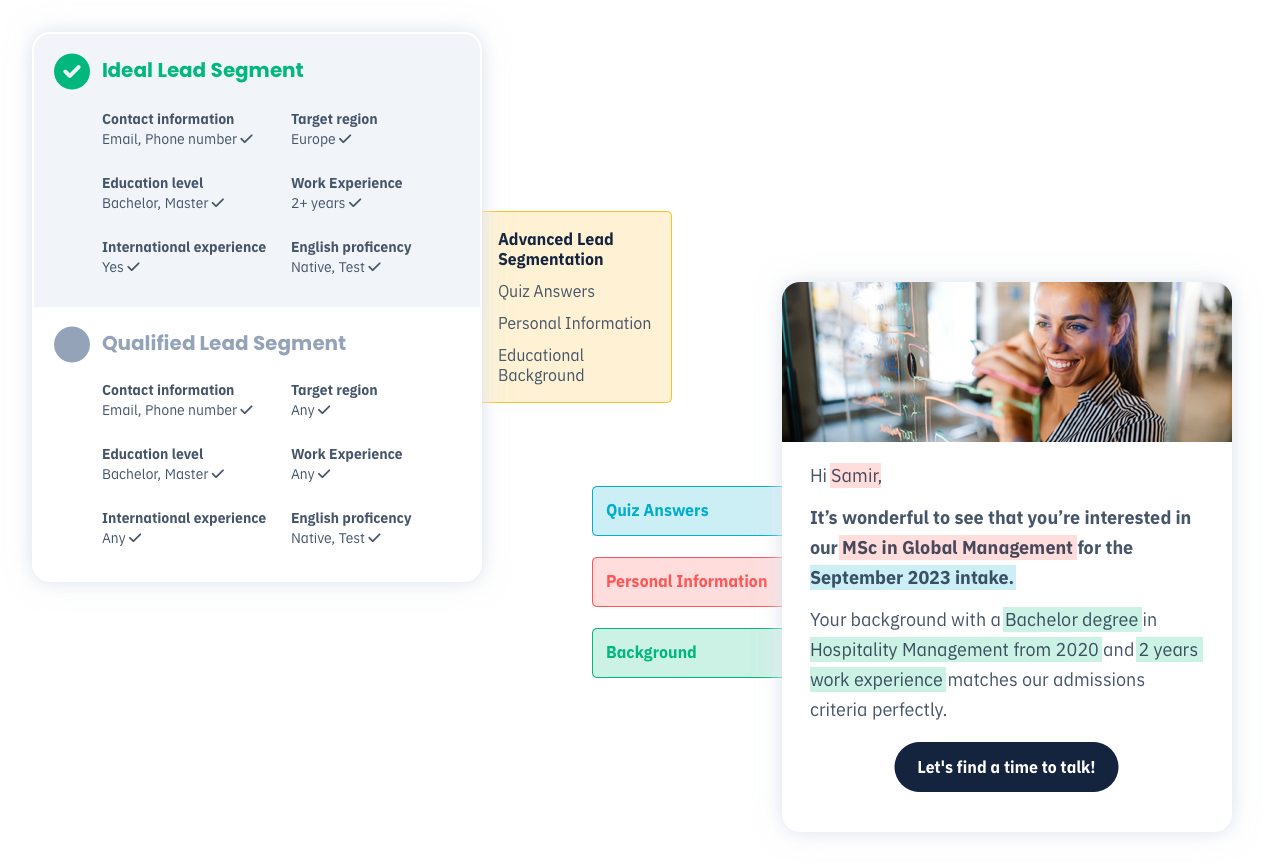 Help students answer their biggest question
Is this right for me? – The Digital Advisor asks students a series of questions and supplies them with personalised feedback about their fit to your programme and school.
Stand out from the competition – Grab your potential students' attention and present what makes you special in an exciting format.
We generate quality leads for you
Reach new audiences – with 250,000+ leads and 6,2 million data points on student behavior collected per year, we are experts in lead generation from paid marketing platforms Google, Facebook/Instagram, TikTok & Twitter.
Fill your quotas - choose your markets, volume, channel, pace, programmes and ideal lead profile. We set up a dedicated campaign for you and make sure to reach your targets.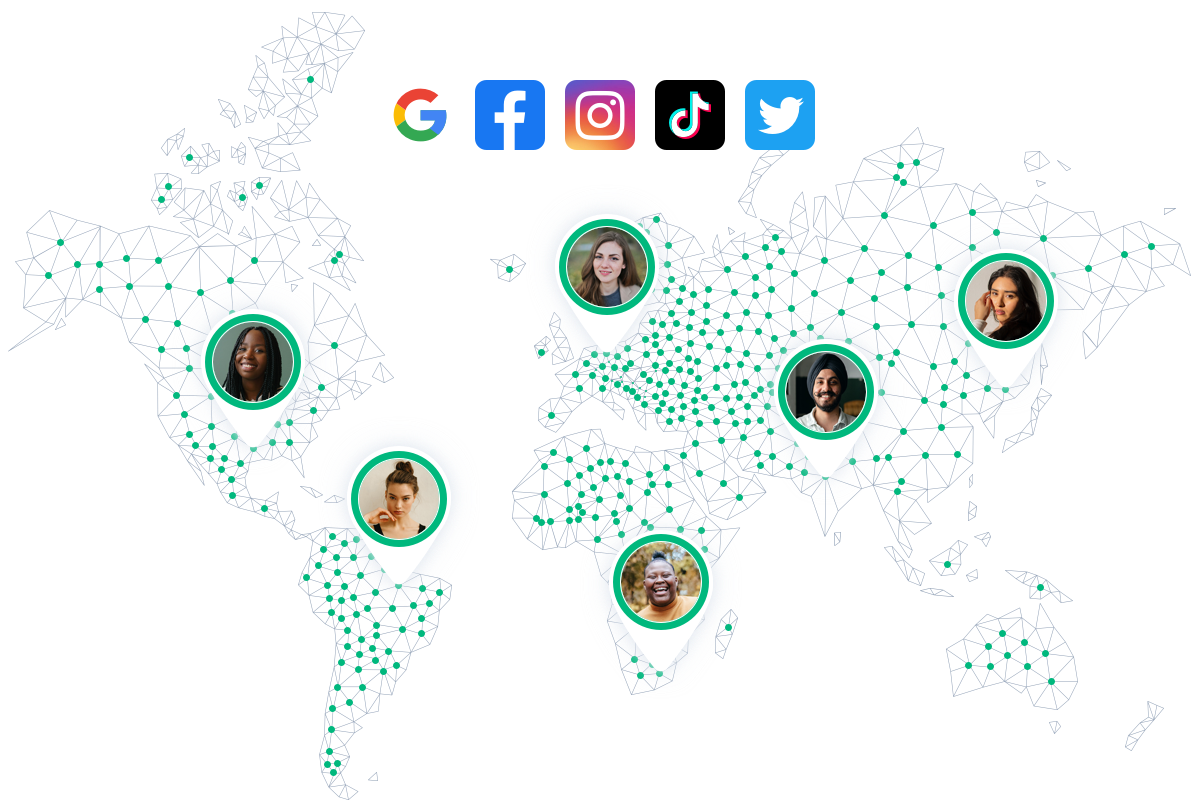 "We are using the Digital Advisor for lead generation and as an extra engagement tool for our MBA. It is more active and personal compared to a brochure as the user gets direct feedback."

Inka Diddens
Recruitment Officer
MSM
"Our website studyinsweden.se is the most important part of our strategy. We're amazed by how many good leads we get from the site after adding the Digital Advisor."
Jan-Frederic Buss
Senior Digital Marketing Manager
Svenska institutet
"We have many people interested in our programmes, which is why our recruitment team really appreciates that we can segment leads and prioritise the right profiles first."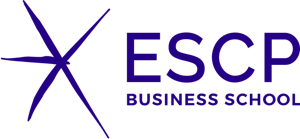 Viktorija Nikitina
Marketing and Recruitment Manager
ESCP Business School
"Our visitors are not always ready to create an account or apply, so offering the Digital Advisor is a great alternative to interacting with your audience. A valuable benefit is that it tells your audience why they fit with your programme."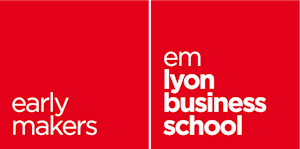 Elie Krawczyk
Media Planner & Digital Strategist
emlyon business school
"I really appreciate how autonomously your team works. You took care of everything from the start. The attention to detail and language was just perfect."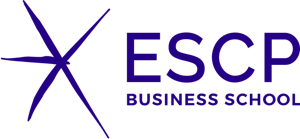 Jeanne Weckler
Group Marketing Manager
ESCP Business School
Trusted by education providers globally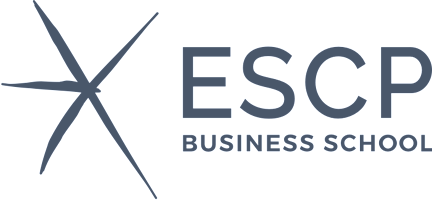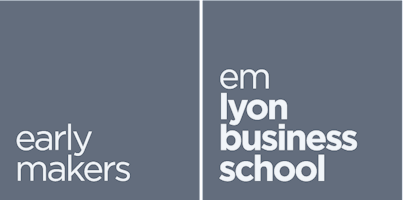 Collect Quality Prospects