Curious to learn more?
Book a meeting to discover what a quiz can do for you.
"Our website studyinsweden.se is the most important part of our strategy. We're amazed by how many good leads we get from the site after adding the quiz."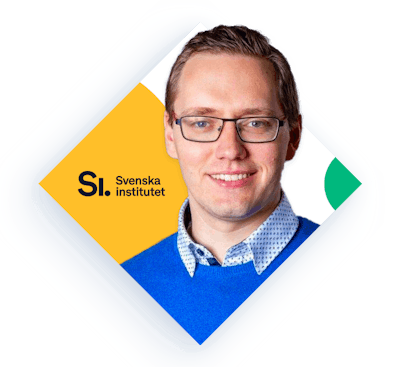 Jan-Frederic Buss
Senior Digital Marketing Manager
Swedish Institute (SI)
Find out how a quiz could benefit your recruitment funnel
Enjoy more leads from your existing website traffic
Enable prospective students to assess their fit to your programmes
Discover how a quiz can distill and highlight your schools USP's
Whether you wish to promote a single program, faculty, or even an entire university — we build a solution designed specifically for you.