Achieve more with data
Use data to sort, segment and understand your leads.
Get to know your prospects
You're recruiting students, not email addresses and phone numbers.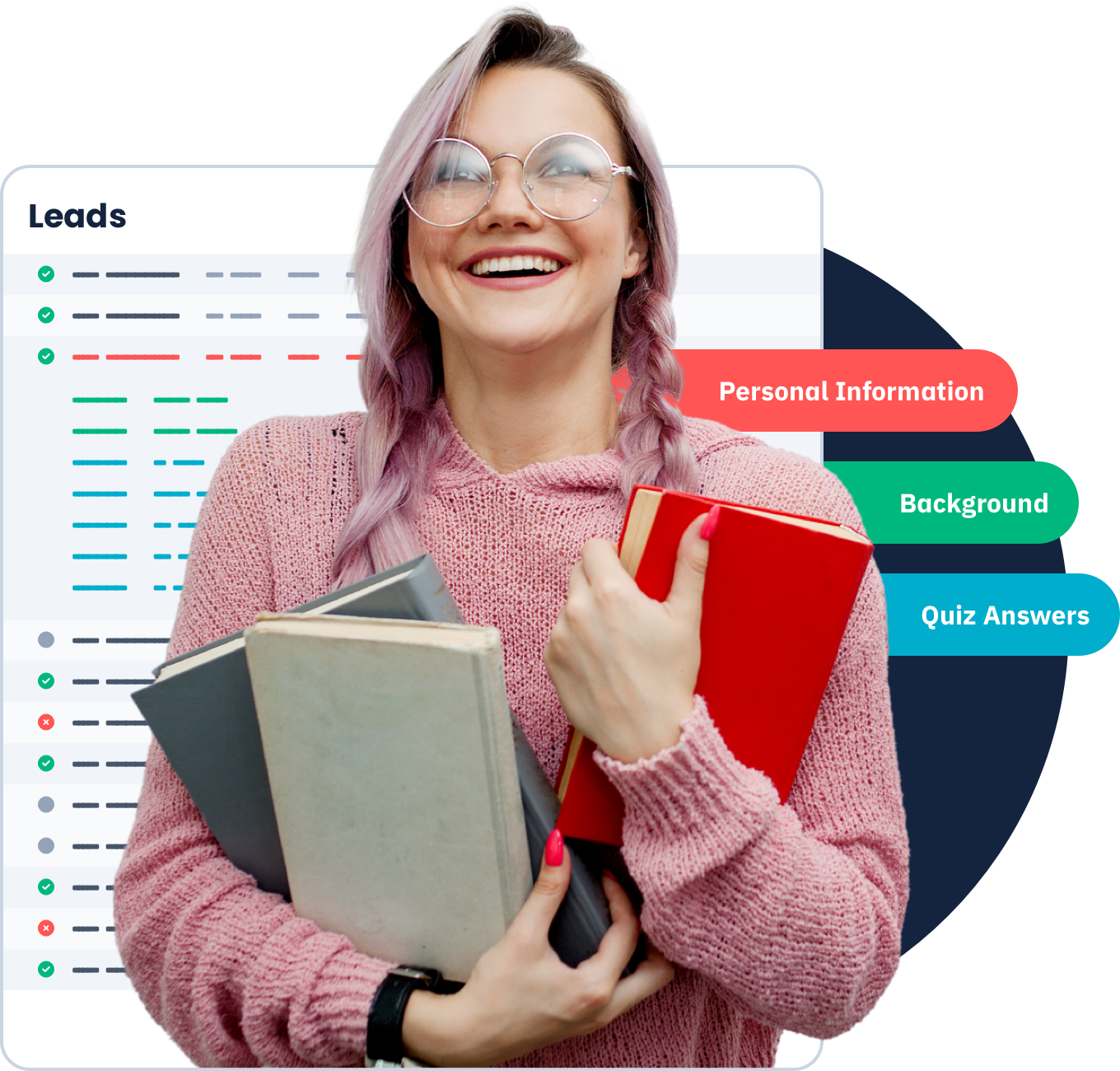 Our Digital Advisor tool reveals the student behind the lead - while the student learns how well they fit with your programme or university. This ensures you communicate effectively with potential students on the right channel, with the right message at the right time.
What you can do with data
Prioritise leads
Don't keep your most likely prospect waiting, and don't waste time on immature leads. Identify who to reach out to first.
Personalise lead follow-up
Use 20+ data points to segment leads and send the right message to the right student to move them further along the funnel to enrollment.
Evaluate channel performance
Know which channel, placement and specific ad yields the most quality leads - it might not be the channel that gets the most leads.
Inform your strategy
Make real-time decisions as to where to put your marketing money and understand which message is key to students. Adapt and improve.
Diversify your classroom
Identify leads with specific kinds of experience or background and understand which messages are effective for recruitment.
Don't have time to act on oodles of data?
We also offer powerful email nurturing. We will send your prospective student leads dynamic messages about their match and help them choose a next step.
Curious?
Find an available time in my calendar to schedule an introduction or contact us.