Increase qualified leads
Fill your funnel with students most likely to enrol.
Consistently recruiting full and diverse classes of students requires strong leads. Quantity is important, but if they're not a good fit for your programme or university, you may spend valuable time and resources chasing the wrong leads.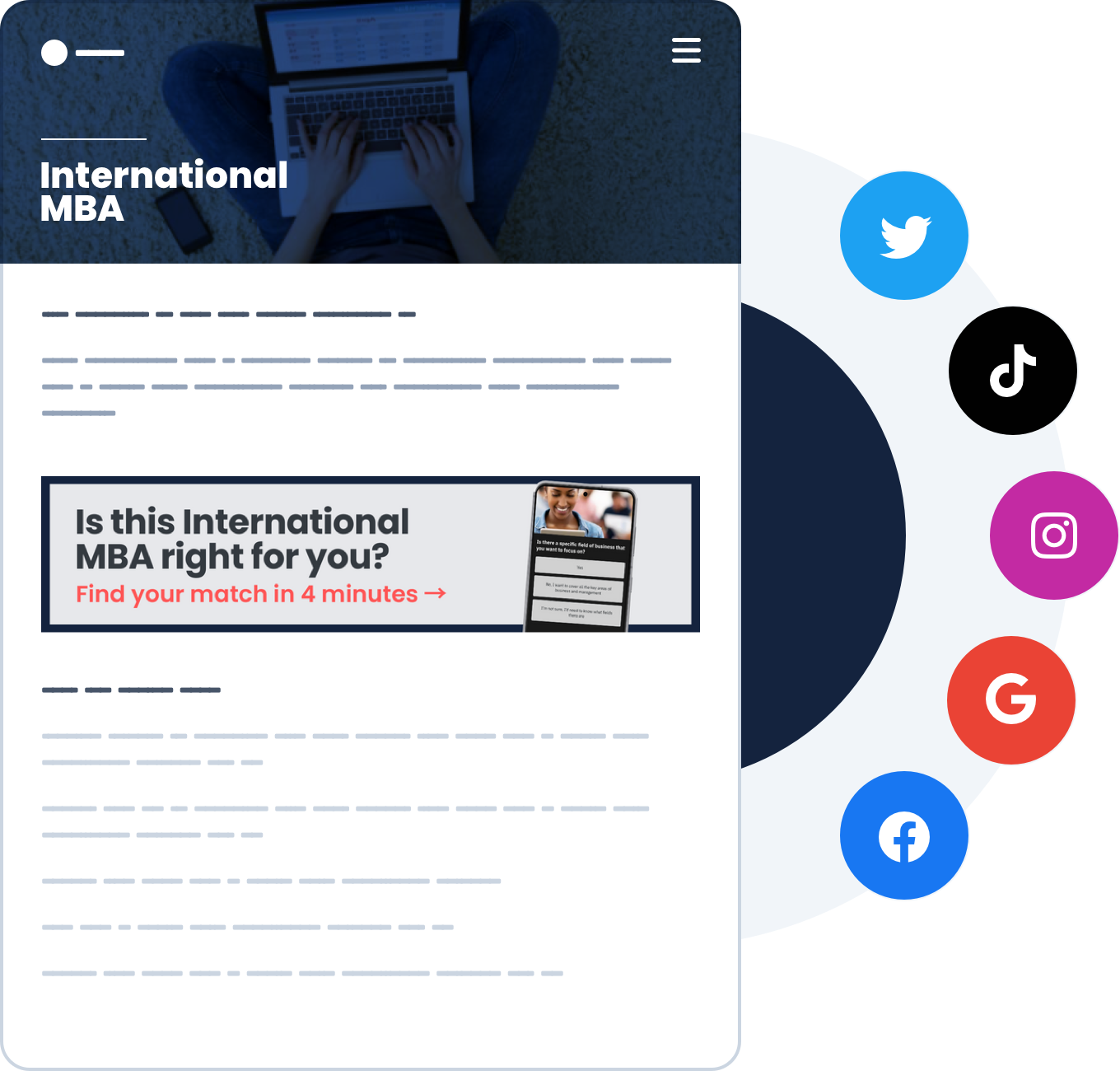 We have good news - the best potential leads are already visiting your website. They're curious, they want to know more about your school or programme - and they are looking to enrol soon.
Capture your existing traffic
With our Digital Advisor, potential students answer a series of questions and learn whether they're a good fit - and you learn which leads are qualified and ready to take the next step.
A great first touchpoint
The more a student engages with you, the more likely they are to apply. The Digital Advisor gives students a quick and easy way to find out what you have to offer.
Optimise your paid marketing
Paid media is getting more expensive and understanding which traffic converts is key to maximising your budget. Use collected data and conversion events to understand your ideal target audience.
Make a connection
Many students don't want to talk to an adviser on the phone. Stealth applicants won't talk to anyone before applying - so use our tool to convince them your programme or university should be on their list. 
Explore new markets & new channels.
If you're looking for a quick way to reach international students from specific markets or are interested in exploring new social media channels, we also offer direct sales of leads – and we only send you the most qualified leads.
Curious?
Find an available time in my calendar to schedule an introduction or contact us.