Advise students 24/7
Break through the noise and leave an impression.
Help students find their fit
When students are choosing where to apply, how can you make sure your programme or university ends up on their shortlist? Easy – give students a tool to quickly and easily assess their fit.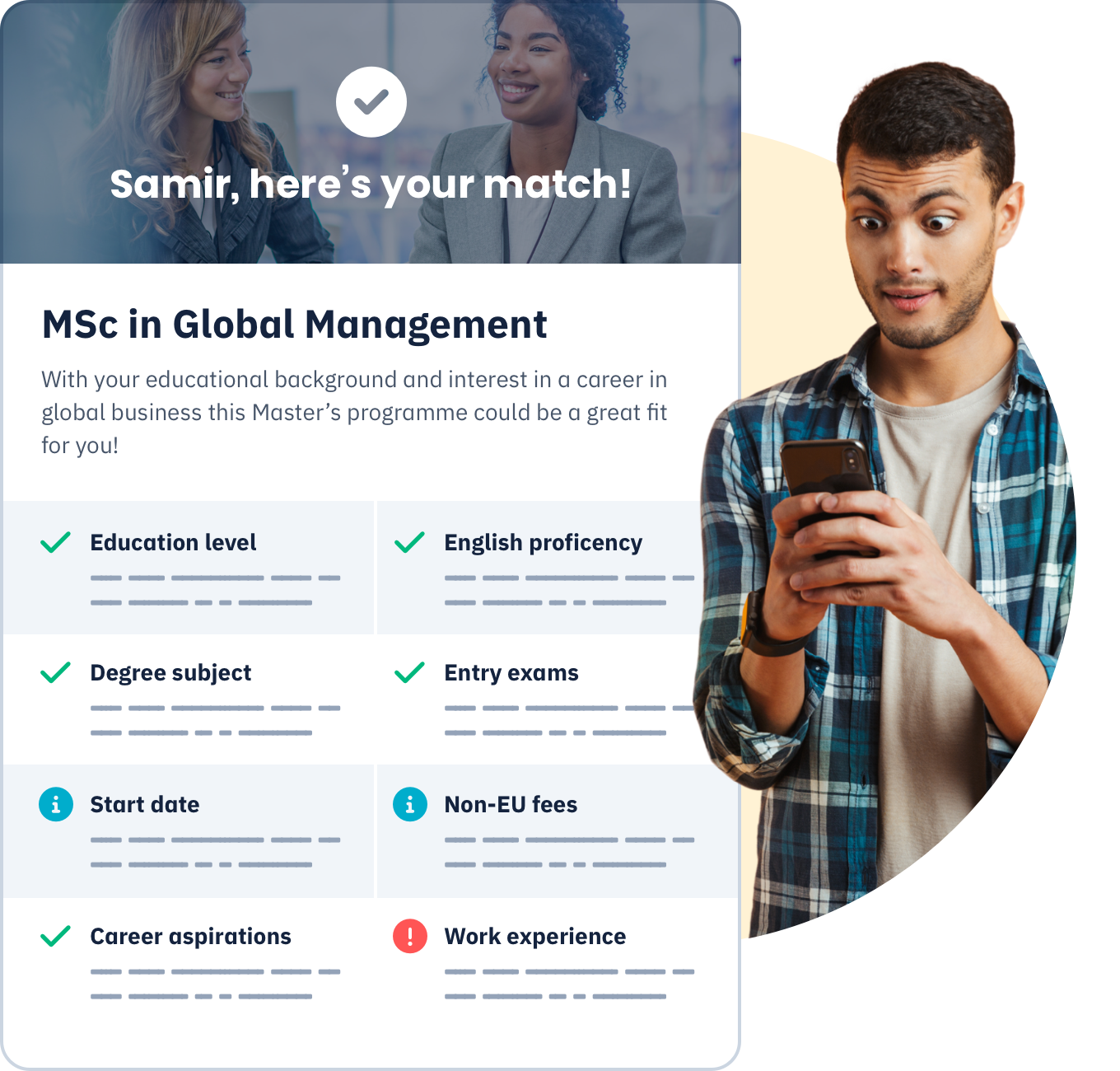 With a Digital Advisor on your website, you ask potential students about their goals and qualifications. In four minutes they get personal, conditional feedback. In return, you get 20+ data points and a well-informed lead.
Why our Digital Advisor works
A great first touchpoint
The more a student engages with you, the more likely they are to apply. The Digital Advisor gives students a quick and easy way to find out what you have to offer.
Questions are powerful
When a potential student considers what kind of work or study appeals to them, it's a process of ranking and prioritising. It's a shortcut to help them focus on what is relevant to them – and how.
Built for conversion
Students enjoy answering questions about themselves, which is why we have an impressive 70% conversion rate from land to lead.
Advise students 24/7
Once you have added the Digital Advisor to your website, the tool requires no maintenance or attention and provides personal feedback to your students around the clock.
We do the heavy lifting for you.
Our team researches your programme or university, creates a custom series of conditional questions and crafts meaningful feedback. We give you a link to put on your page, and that's all you need to do.
Curious?
Find an available time in my calendar to schedule an introduction or contact us.